Meet The Master
Electrician: Adrian Calleo
All you need to know about Blues City Electric, from the owner to the company's skill set. Adrian Calleo began work as an electrician back in 2005, and he is now our licensed master electrician with over 18 years in the public and private sectors.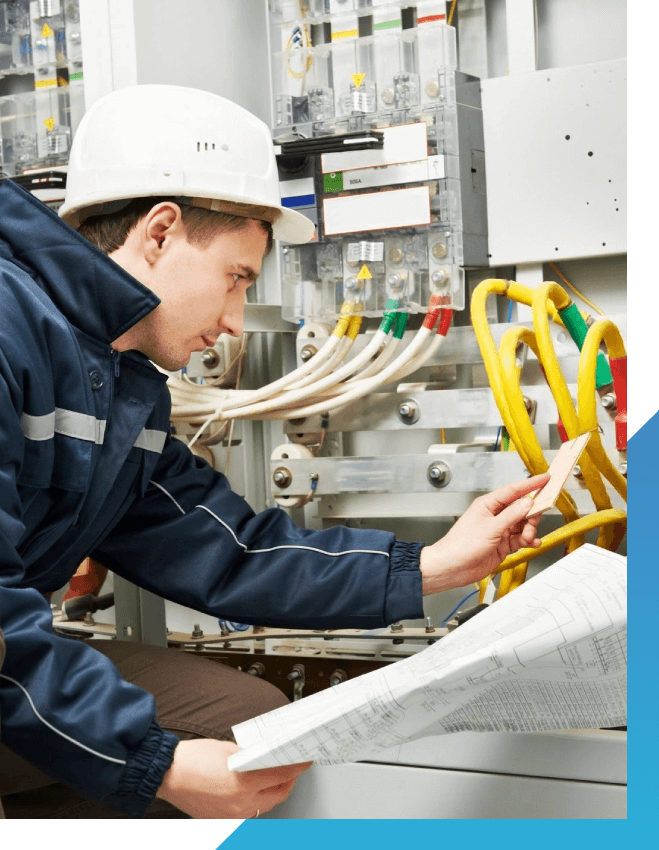 We DO NOT begin a project without an inspection to monitor compliance with the safety codes. Our team is highly-trained and has in-depth knowledge of the National Electrical Code. 
Our first step is estimating the cost for the new installation, maintenance, and repair of electrical systems. 
We will humbly listen to your requirements and execute quality work. 
Blues City Electric was founded on three core values, Honesty, Attention to Detail, and Reliability. 
We then purchase materials, plan, and schedule the installation. 
The company will also hire subcontractors and vendors needed to complete the project. 
Once you provide your details, we develop a cost-effective schedule within your budget and deadline. 
Our team works with official blueprints of the construction to avoid any mistakes. 
Electrical Systems & Controls
Switches & Circuit Boards
Industrial Control Systems
Install, Maintain & Repair Equipment & Electrical Systems
Electrical Code, Safety & QA/QC
Testing Instruments
Install Electrical Conduits, Cables & Tubing
Electrical services using Blueprints & Schematics